On Saturday, October 7th, from 4pm to 6pm, at the "Y Kimono Now" exhibition at the Filatoio di Caraglio (Cuneo – Italy), will be presented a kimono capsule collection, Interactive Denim Hemp Kimonos.
It consists of ten short kimono models (Hanten), which respect the traditional proportions of this type of garment, wrinkling the eye to a more European fit, so that they can be easily worn every day, under more casual circumstances. The choice of a garment that belongs to the millennial Japanese tradition, here crafted by skilled Italian seamstresses, has been carried out with the specific aim of demonstrating how the integration with wearable technologies is more than ever flexible and can be adapted and modulated – based on the context, even if this means merging two apparently distant worlds.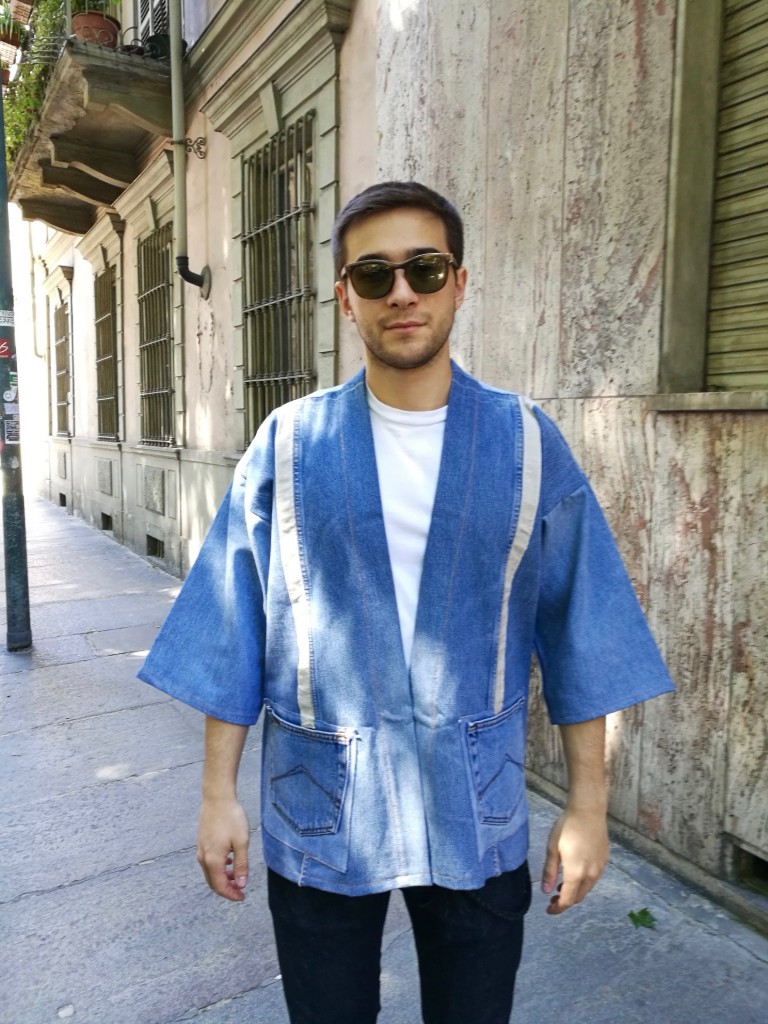 The kimono presented are ecologically assembled: each garment is made out of vintage fabrics that, dismantled and re-assembled, give rise to a new head of wear that is completely different from the materials of starting with the distinctive patterns in a patch of blue or black tones. Some other garments are made out of vintage hemp, to further enhance the environmental performance of the proposal, taken along the entire life cycle.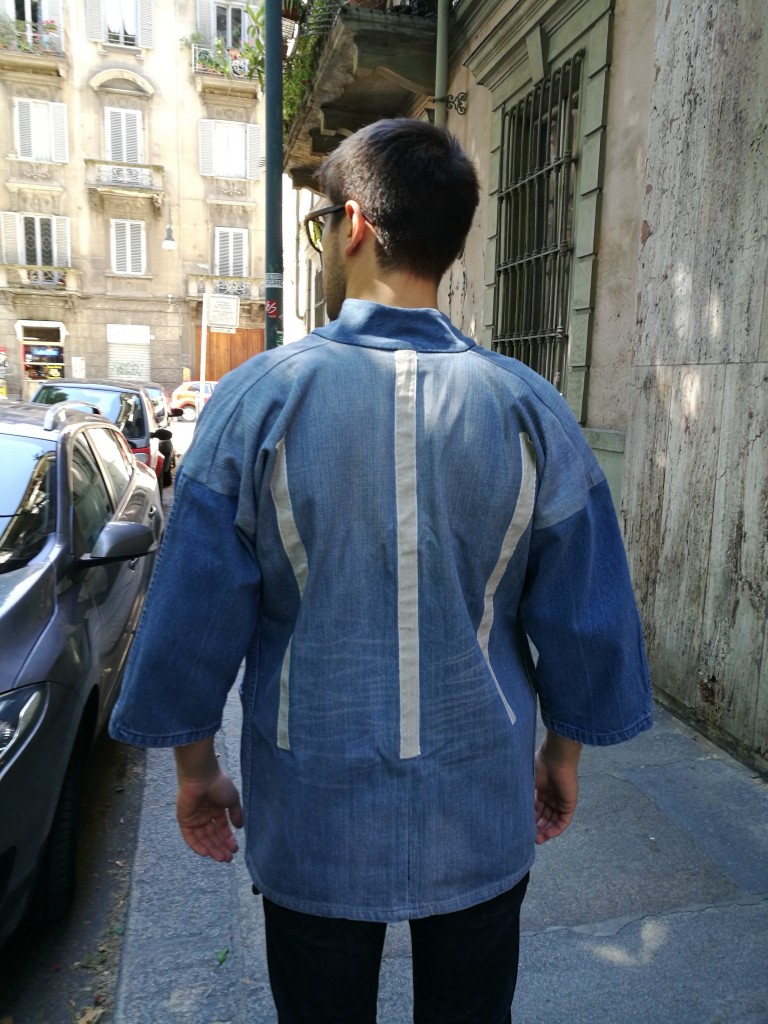 The use of special natural fabric stripes, dyed with natural dyes, for the integration of electronic components such as LEDs has harmoniously conversed with the kimonos' patchwork, allowing us to achieve a unique and original result. Natural dyes, obtained by aqueous extraction or via green technologies, may be of yellow color, obtained from Cartamo or Curcuma, yellow-orange onion and red onion, red by species Robbia, Red Beet, Myrtle or from scraps of the wine sector such as vinegars and grapevines, brown from chestnut extracts, blue from seaweed Spirulina or by extraction from the Guado species.
The garments' lights change their appearance, color or light intensity, depending on the ambient temperature or brightness or sound level or the proximity of other subjects; the micro-heating systems come into operation at lower temperatures.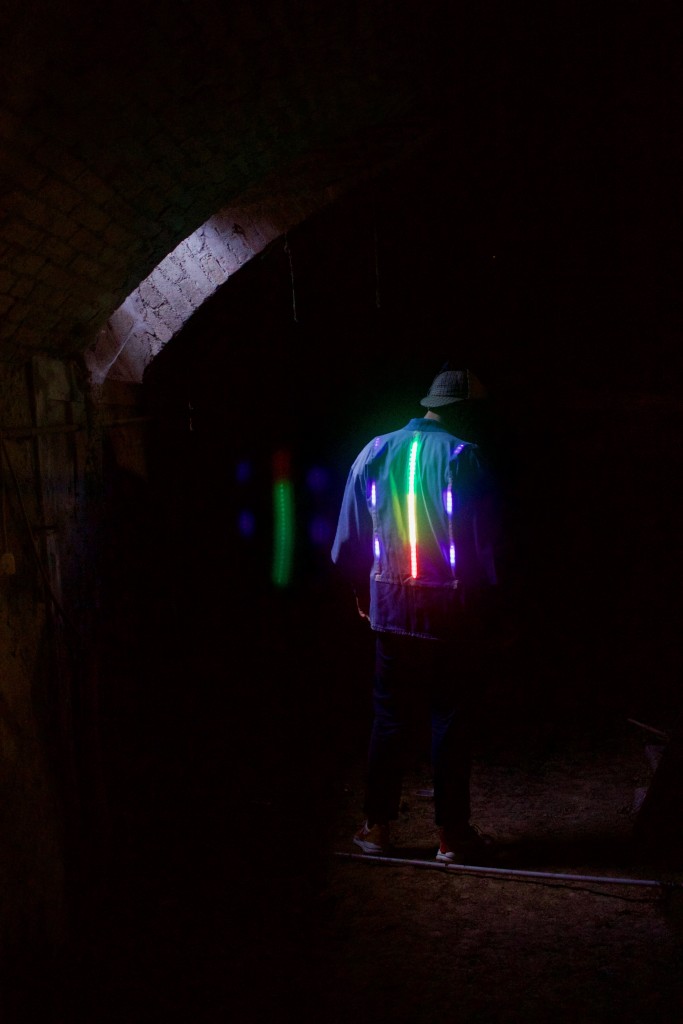 A special application allows the user to set luminous intensity and color variations to fit the kimono to the wearer's mood.
Kimonos style and functionality can be fully customized based on user's wishes.
Kimono, branded Indigo Laboratories, is produced by Lo Scatol8 for Sustainability srl, a spin-off at Turin University and innovative start up, in collaboration with the QUMAP Laboratory – Product Quality and Product Reliability ), PIN – "Città di Prato" University College and the Phytolab-DiSIA Laboratory of the University of Florence, specializing in the study and applications of new vegetable fibers and natural dyes from the agroindustrial sector.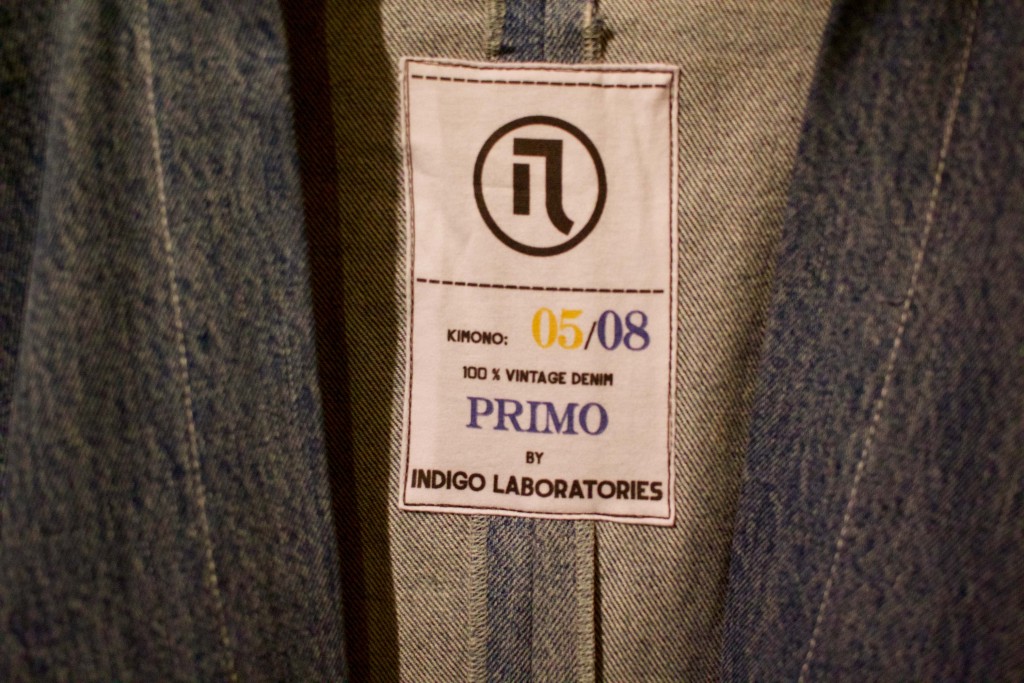 Scatol8 srl manufactures prototypes that follow the principles of accessibility, modularity, eco-compatibility and declining them in the production of clothing, hardware and software components belonging to the Wearable Technologies sector whose growth prospects are promising also for the interest that they start to dedicate the high fashion brands.